Preventative Fire Damage with your SERVPRO of New Orleans & Mid-City team!
8/24/2022 (Permalink)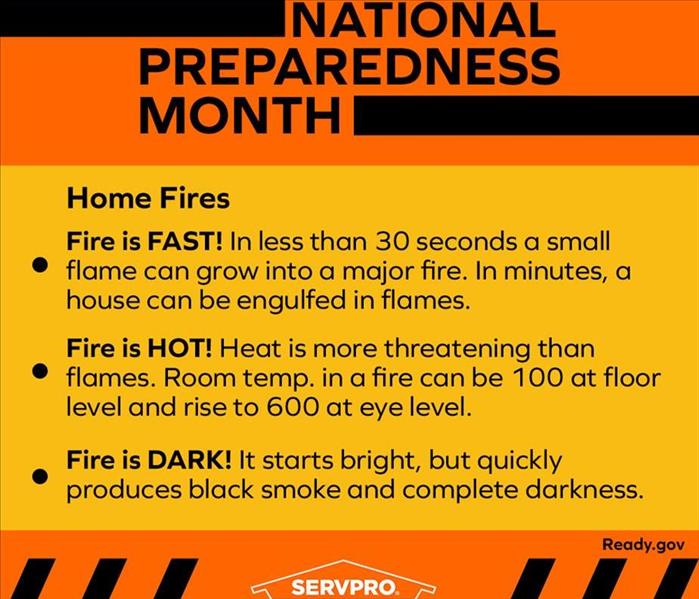 Dealing with fire damage can be one of the most difficult things that a family or business goes through. There will be a loss of structure, valuables, and sometimes even life. There are some things that cause fire damage that we can't control (mostly lightning), but there are several things that we can do to help prevent fires from happening at our homes or businesses.
Cooking - If you have something on the stove top or in the oven, don't leave the room without asking someone to keep an eye on it. Kitchen fires are one of the leading causes of home fires.
Power Strips - Did you know that power strips and extension cords are only designed to handle so much electricity? Did you also know that they are color coded for a reason? Make sure that you don't plug too many things into one strip or that you run an electrical cord too far. Overpowering them can cause them to heat up, melt and potentially start a fire.
Smoke Alarms - Don't wait for them to start beeping to remind you to replace the battery. They should be replaced yearly and tested as well. How old are your smoke detectors? Are they the same ones that were there when the house was built? It would a good idea to look into it and update them.
In less than 30 seconds a small flame can turn into a major fire. Check out what FEMA has to say about fire safety. If you experience any fire or smoke damage to your home or business, the team at SERVPRO of New Orleans & Mid-City is always here to help! Give us a call at (5040 468-3047.