How Do Experts Clean Up Sewer Damage?
5/5/2022 (Permalink)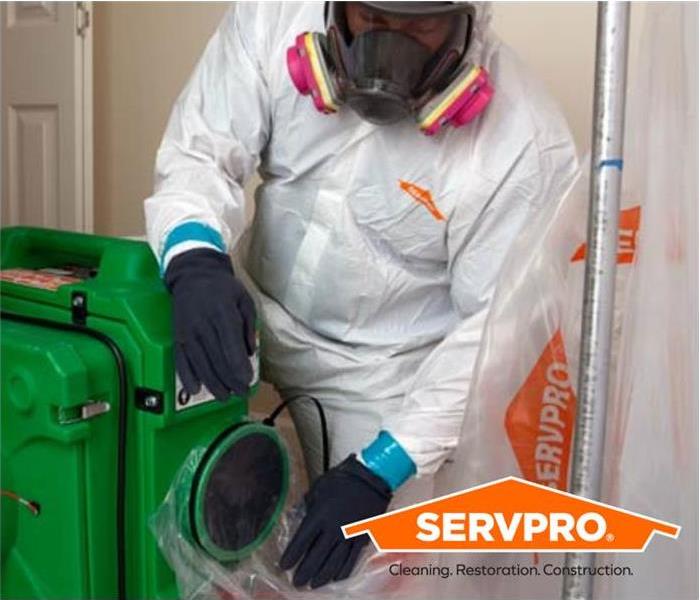 How Do Professionals Repair Sewer Damage?
Water leaks in a commercial property can be either uncontaminated, such as a leak that originates from a broken supply line, or contaminated from flooded toilets or a sewer backup.
Sewer cleanup involves contaminated water that may contain potentially dangerous substances such as chemicals or microbes and should be performed by certified professionals. Cleanup and restoration experts will follow several steps in commercial properties that have recently experienced a leak involving contaminated water.
As soon as a commercial property experiences a sewage leak, you should call a plumber and address the source of the problem. Once the leak has stopped, contact a company that specializes in cleaning up sewer damage in commercial properties.

1. Contain the leak and remove water and sewage: Cleanup experts will remove excess water and any traces of solid waste from the affected area to prevent water and sewage damage from spreading or worsening.

2. Clean and disinfect the affected area: Professionals use industrial-grade sewer cleanup equipment and may depend on pump sprayers or foggers to eliminate the presence of dangerous bacteria.

3. Dispose of ruined contents: Any materials that cannot be cleaned and decontaminated should be removed as soon as possible and replaced.

4. Drying and decontamination: Experts will thoroughly dry the affected area and decontaminate items that are capable of being salvaged.

5. Restore the area and contents: Restore the cleaned, disinfected, and dried area and contents to pre-damage conditions.

You can depend on the expertise of a certified sewer cleanup service to ensure that your facility is cleaned, disinfected, and dried in compliance with health and safety standards. If you are dealing with a sewage leak in a commercial property located in New Orleans, LA a sewer damage restoration company can help you ensure that your commercial structure is clean, dry, free of mold, and safe for tenants and visitors.