Addressing the Smoke Smell in Your Home After a Fire
1/27/2022 (Permalink)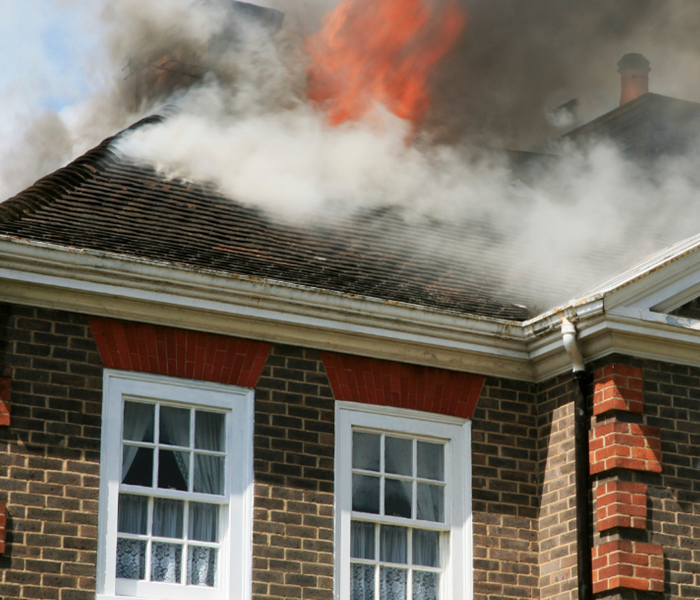 When you experience a house fire, the damage can be devastating. Beyond the charred materials from flames is the lingering smell of smoke. Smoke damage can often be one of the most widespread effects to contend within your home after a fire. While there are other concerns to address after a fire that often take precedent for restorations and mitigation, restoring damage to your property should include addressing the smoke to get your home back to normal.
Much of the cleanup and restoration after a fire in your New Orleans home focuses on cleaning and smoke odor removal. Indoor air quality is also a primary focus for our SERVPRO® professionals once the first responders have left. We work quickly to establish our purification equipment such as air scrubbers and hydroxyl generators to run the available air through HEPA filters overtime to begin pulling smoke particles and soot from the environment and reducing hazards or risks of exposure without respirators.
How we address smoke damage
Smoke damage often depends on the type of smoke that impacted your home during the fire. Dry smoke results from high heat but is also a residue that is much easier for technicians to clean with dry and wet sponges on the coated surfaces. Wet smoke leaves a thick residue on surfaces and contents, which often requires specialized equipment to clean and deodorize fully. This kind of smoke damage is definitely best left to the experts! The heat generated by a fire impacts the actual penetration of soot particles into porous materials like drywall and fabrics.
Getting rid of the lingering smell of smoke
Improving the odors in your home after a fire is also a concern for our team, but these steps often follow reconstruction and other restoration efforts. Waiting for deodorization allows our technicians to leave your home completely cleaned and odor-free. Our thermal foggers can often do the greatest amount of deodorization, as these machines are suitable to use in open areas, fabrics, soft materials, and work to remove odors from surfaces as well.
If you experience a fire, our team can arrive quickly to help lessen the damage and prolonged impact of a fire emergency, and work to eliminate the presence of smoke damage. Give us a call!