How SERVPRO of New Orleans Uptown & Mid-City Can Help With Mold Damage
1/21/2022 (Permalink)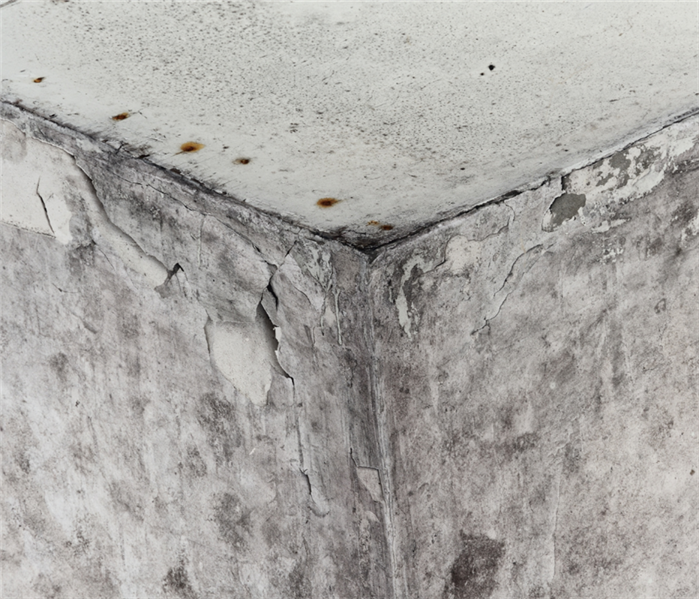 It is not uncommon for a home that has sustained water damage to also develop black mold. If you discover mold in your home, you will likely need the services of mold remediation experts. These certified technicians take care of your mold problem and get your home back to normal, and they use the following five steps to do so.

1. Protection

Before they begin the mold cleanup process, technicians use protective gear to cover their eyes, nose, mouth, and skin. This keeps the increased number of spores in the air out of their airways and sensitive membranes.

2. Containment

To take control of the black mold problem, the specialists must make sure it doesn't contaminate other areas of the house. They restrict airflow from the damaged section and seal it off with thick plastic sheets.

3. Demolition

If mold has attacked a wall or other porous surface, the area will have to be replaced, but first, it must be torn out. Clearing out the parts that have mold damage is essential to fixing the problem.

4. Sanitation

The remaining structures must be sanitized before it's safe for family members and pets to reenter the home. Technicians may use anti-microbial chemicals to neutralize any germs that are present. They may also use gamma irradiation to sanitize documents or books.

5. Dehydration

This term is bad news when applied to a person, but when applied to a house, particularly one that has prior mold issues, it can be a godsend. A dry environment is less likely to be hospitable to mold.

A black mold problem in your home is best handled by certified professionals who specialize in mold remediation. They have the knowledge and the tools to work through the steps of the process efficiently. They can quickly assess the situation, answer any questions you have, and decrease the chances of mold growth returning.