Do's and Don'ts of Fire Damage Clean Up in Your New Orleans Home
1/17/2022 (Permalink)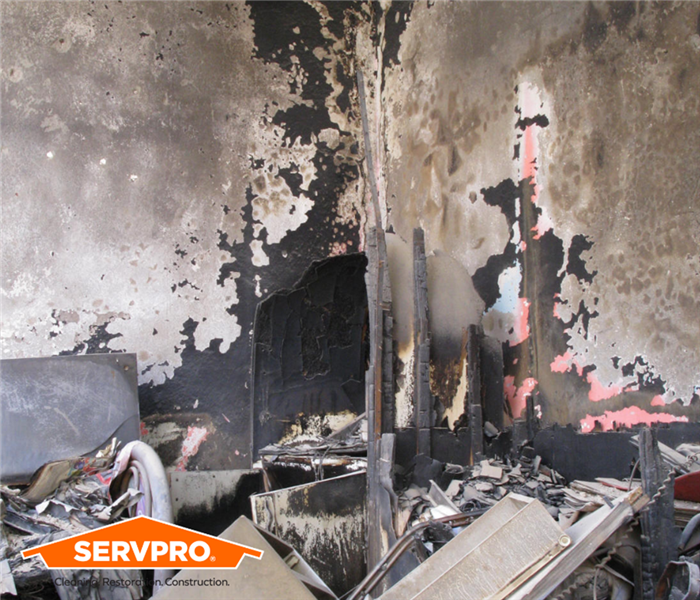 When a fire happens in your home, it's a scary moment. After your home has been released, and you are allowed to re-enter it, seeing the damage for the first time can be shocking. Your first instinct is to start touching damaged items and attempting to clean them. But we advise highly against that, as it can cause more damage by doing so. There is a lot to know when it comes to a fire clean-up.
Do:
Wear gloves before touching anything. Oils in your hands can permanently set soot.
Limit movement in the house to prevent particles from being embedded into upholstery and carpet.
Place dry, colorfast towels or old linens on rugs, upholstery, and carpet traffic areas.
If the electricity is off, empty freezers and refrigerator completely. Prop doors open to help prevent odor.
Wipe soot from chrome on kitchen and bathroom faucets, trim, and appliances. Then protect these surfaces with a light coating of lubricant.
If heat is off during the winter, pour RV antifreeze in sinks, toilet bowls, holding tanks, and tubs to avoid pipe and fixture freezing.
Wash both sides of your house plant leaves.
Change the HVAC filter. Leave the system off until trained professional checks the system out.
Tape a double layer of cheesecloth over air registers. This stops particles of soot from getting into the HVAC system.
Don't:
Attempt to wash any walls or painted surfaces until you talk to a SERVPRO professional.
Attempt to shampoo carpet or upholstered furniture without consulting with a SERVPRO professional.
Attempt to clean any electrical appliances. They may have been close to the fire, heat, or water source.
Consume any food or beverages that may have been stored close to a fire or heat source.
Turn on ceiling fixtures if the ceiling is wet. The wires may be wet or damaged and it could cause electrical shock. Air movement may cause secondary damage.
Attempt to clean smoke-damaged laundry. If sending garments to a dry cleaner, make sure they specialize in fire/smoke-damaged materials.
SERVPRO of New Orleans Uptown & Mid-City is here for you, to help you during your difficult time. We are trained and certified to assess and restore your loss. Call us at (504) 468-3047 for your free evaluation.