Commercial Duct Cleaning | SERVPRO of New Orleans Uptown & Mid-City
1/17/2022 (Permalink)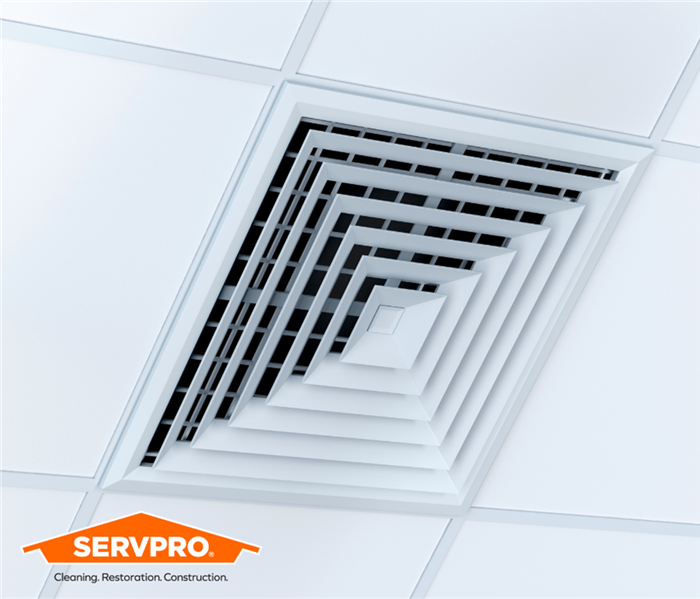 The heating, ventilation and air conditioning (HVAC) system in a commercial building serves an important function. The HVAC system brings in heating and cooling throughout your facility. As any employer knows, it's important to keep your employees comfortable and happy. Regular cleaning of your HVAC ducts is an important maintenance measure in your building. Here's why:
Having your air ducts cleaned decreases the number of airborne particles in your building. As air passes through the HVAC system, contaminants such as dust and pollen accumulate in the ducts. An excessive amount of these substances can cause allergies for some.
Frequent changing of filters helps control this problem, but some particles get past the filters. Duct cleaning reduces the amount of these fine particulates in the system, leaving you with healthier air. We use specialized tools to agitate the dust from the duct walls, and a HEPA-filtered vacuum unit to collect it from your system.
Air Duct Cleaning Conserves Energy
A clean HVAC system simply works more efficiently than a dirty one. If properly and thoroughly cleaned, it can reduce the costs of running your HVAC system. It can also increase the useful life of your air conditioner and furnace. Performing routine commercial air duct cleaning can help improve airflow, help your system to work more effectively, and use less energy.
SERVPRO of New Orleans Uptown & Mid-City specializes in cleaning commercial and industrial air ducts. Call our office today to set up your free estimate at (504) 468-3047.