Preventing Water Damage In Your New Orleans Business
1/5/2022 (Permalink)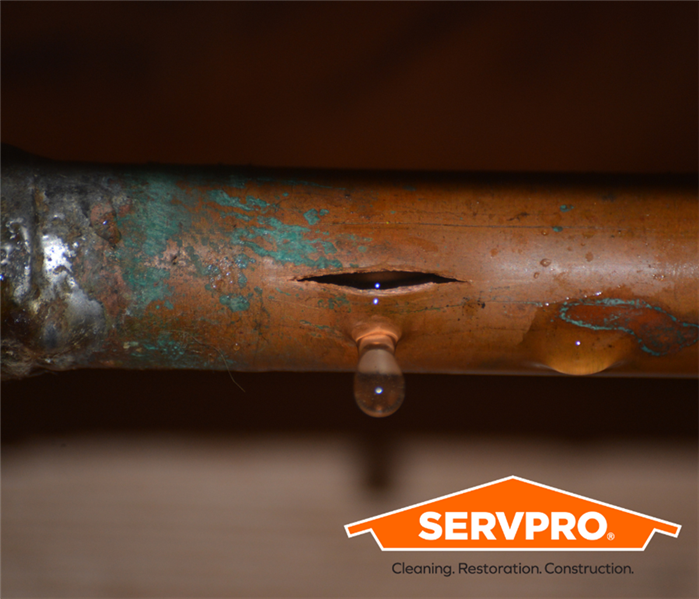 A water-related event can be financially devastating to your New Orleans business. A burst pipe can cause your business to close and the lost revenue and the cost of repairs could be devastating.
If your commercial business or non-profit experiences water damage, contact SERVPRO of New Orleans Uptown & Mid-City to quickly mitigate the damage. While insurance plays a crucial role in lessening the financial impact, it is best to prevent the disaster from happening at all. The following tips will help protect your business from water disasters.
Insulate exposed pipes
Properly insulating pipes is the best way to prevent frozen pipes. Dropping temperatures and wind can freeze water inside pipes causing the pipe to burst.
Seal cracks and gaps
Keeping cold air out and warm air in helps to make your home or commercial building more energy-efficient and reduces the risk of frozen pipes. Use caulk, sealants, and weather stripping to seal cracks, gaps, and holes in your building's exterior and foundation.
Keep heat at sufficient levels
Keeping the thermostat above 50 degrees, even if the building is vacant is crucial. Nighttime temperatures can be significantly colder than daytime temperatures. These differences in temperature increase the risk of freezing pipes.
Inspect gutters and drainage
Leaves and debris can cause water damage to the exterior and interior walls of your home or business. Having a professional clean the gutters will help ensure water drains properly and away from your home or business.
SERVPRO of New Orleans Uptown & Mid-City should be your first choice for any residential or commercial restoration. Our team of professionals is trained to assess the damage, identify potential threats, respond quickly to extract the water, and restore your property to preloss condition. SERVPRO of New Orleans Uptown & Mid-City is available 24/7 by calling (504) 732-9597.