Carbon Monoxide Poisoning In Your Home
1/4/2022 (Permalink)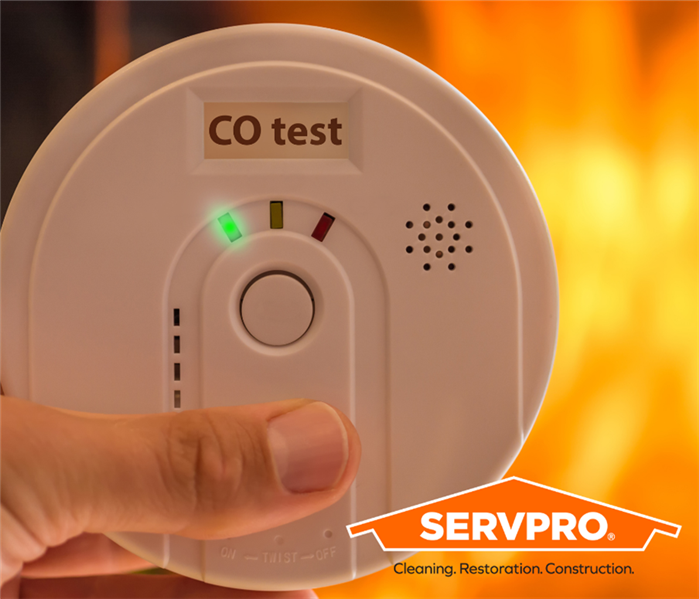 Carbon monoxide, considered "the silent killer," is a gas you cannot see, taste, or smell. It can be created when fuels, such as kerosene, gasoline, coal, natural gas, propane, methane, or wood, do not burn properly.
According to the Consumer Product Safety Commission, around 150 people die every year from accidental carbon monoxide (CO) poisoning. Often, it is the result of faulty, improperly used, or vented consumer products like furnaces, ranges, water heaters, room heaters, and engine-powered equipment, such as portable generators.
Check out our tips to prevent Carbon Monoxide Poisioning:
Check or change the batteries in your CO detector every six months. If you don't have a battery-powered or battery back-up CO detector, buy one soon.
Have your heating system, water heater and any other gas, oil, or coal burning appliances serviced by a qualified technician every year.
Keep vents and flues free of debris. Debris can block ventilation lines.
Never leave the motor running in a vehicle parked in an enclosed or partially enclosed space, such as a garage.
Never run a motor vehicle, generator, pressure washer, or any gasoline-powered engine less than 20 feet from an open window, door, or vent where exhaust can vent into an enclosed area.
Never use a charcoal grill, hibachi, lantern, or portable camping stove inside a home, tent, or camper.
Never run a generator, pressure washer, or any gasoline-powered engine inside a basement, garage, or other enclosed structure, even if the doors or windows are open.
If you suspect CO poisoning, call 911 or a health care professional right away.