New Orleans Home Cleaning and Fire Safety
8/23/2021 (Permalink)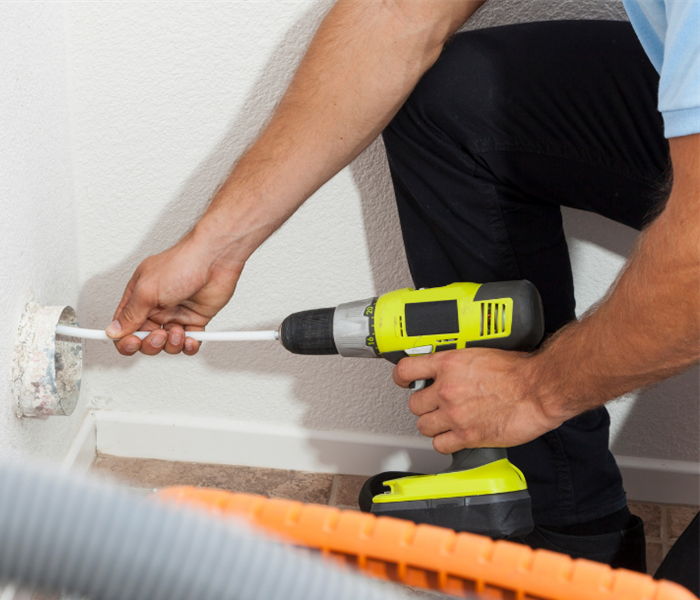 Spring is in full swing and if you haven't started your spring cleaning, now is the time! Not only will it get your house in tip-top shape, but you can also look for any areas that can cause fire damage in your New Orleans home.
Replace batteries in your home.
Batteries can die in items even if you aren't using them often. Start with replacing the batteries in your smoke detectors, carbon monoxide detectors, and flashlights. Other batteries that may need to be changed are security cameras, alarm systems, and smart locks on your home.
Dryer Vents
Other than routinely cleaning your lint filter out before and after loads, you should also be making sure that the outdoor dryer flaps are not blocked by build-up or animal nests. This can be a DIY project or you can hire a professional.
Check on any extension cords.
Check to make sure that extension cords are not overloaded, frayed, or cracked. Replace where needed and try to move electronics if too many are in one extension.
Propane/charcoal grills should remain outside.
Your propane/charcoal grill should be stored and used outside only. Make sure that the grill is routinely cleaned and someone is always tending to the grill when in use.
Clean outside debris
Make sure to clean up dead leaves and trash from around your house. These items may be dangerous if exposed to heat, and in the event, there is a fire it will exacerbate it.
SERVPRO of New Orleans Uptown & Mid-City is here to help with any preventative cleaning needs or fire needs. If emergency services are needed due to a fire or any other disaster give us a call 24 hours a day at (504) 468-3047.