Key Steps of the Mold Containment Process
5/10/2021 (Permalink)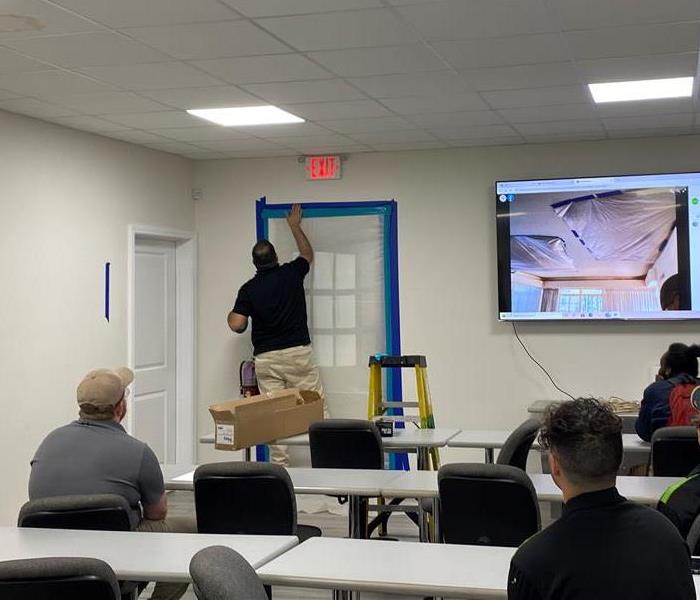 Assessment and Inspection Once you contact the remediation professionals, they should show up at your property for a mold damage assessment. In as little as 48 hours a small mold issue could spread like wildfire. It is important to contact the professionals at the first sign of mold. Upon arrival, our team will use different technologies to detect hidden mold growth.

Containment Experts should similarly utilize the latest techniques to limit mold contamination. For instance, negative air chambers can isolate the affected area. The mold cleanup professionals may even have HEPA vacuums and air scrubbers that prevent the spores from spreading through the air. The pros may also use more traditional techniques such as putting up physical barriers and turning off HVAC systems.

Removal Depending on the extent of the contamination, some mold-infested items may have to be thrown away or removed from your property. This may include porous assets such as carpet or drywall.

Cleaning The cleanup professionals will then turn their attention to materials that can be restored, such as curtains and furniture. They will sanitize these items and use fogging equipment to eliminate odors.

Restoration Finally, the experts will restore your building to the way it was before the infestation. Our construction team will gladly help replace any items such as carpet or drywall that were removed.