Does Your New Orleans Uptown & Mid-City Home Need a Dehumidifier?
4/5/2021 (Permalink)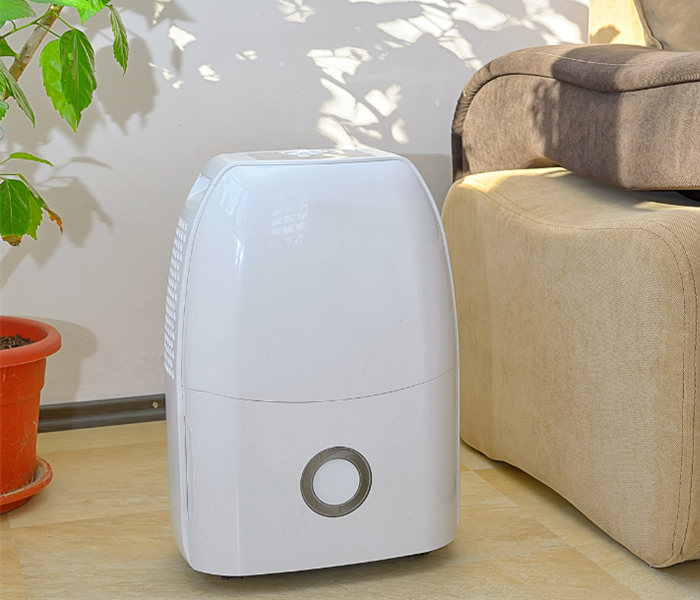 When cleaning up water damage, commercial-grade dehumidifiers are excellent for sucking excess moisture from the air, helping to dry out the area and prevent further damage. While extraction of the standing water takes first priority, dehumidification prevents a variety of further problems such as improving air quality and reducing mold growth. If you don't already have a dehumidifier, here are some benefits of why you should get one.
Overly moist air is susceptible to catching a variety of airborne particles, contaminating your air. This could include dust, dead skin cells, and mold spores. Dehumidification reduces the number of particles in the air, making it easier and better for breathing.
Reducing moisture and maintain cleaner air is one of the best ways to prevent mold growth in your home. Mold grows by finding a damp, wet environment and then releases spores into the air which spread throughout your home until they find another surface to grow on. One of the reasons we at SERVPRO of New Orleans Uptown & Mid-City dehumidify areas that have been affected by water loss is to reduce the chance of mold growth.
A less humid environment in your home means clothing will dry faster, pieces of bread and cereals will remain fresh longer without getting stale, and you won't find signs of rust or corrosion on things like computer equipment, electronics, and tools.
A dehumidifier also lowers energy costs because it helps your air conditioner run more efficiently. When the air in your home is more humid, the A/C must do the function of cooling the air and removing moisture, which means it has to work harder. This also causes your A/C to wear out sooner, which means you will need to replace and repair it more often.