Sneaky Places Mold Can Hide in Your Home | SERVPRO of New Orleans Uptown & Mid-City
1/26/2021 (Permalink)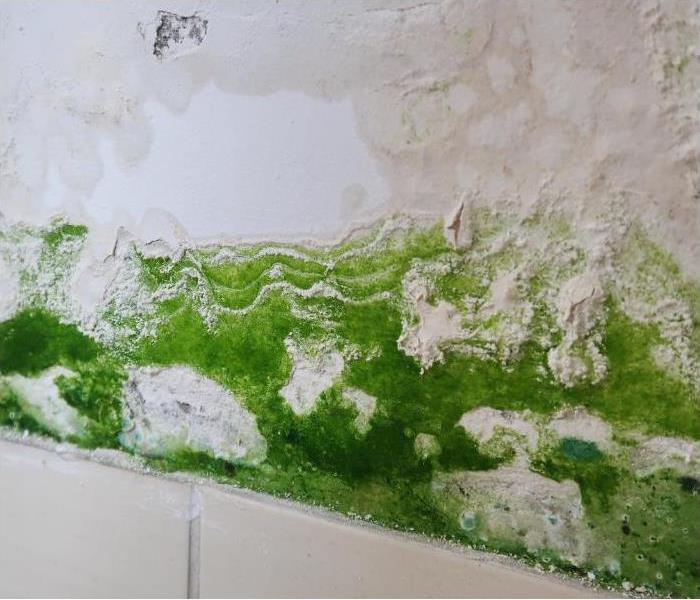 Some places in your home are unassuming for mold growth, but due to the moisture leftover that we don't even realize most times, mold can easily grow. This growth can upset your health, your home's value if it spreads, and it is an eyesore to look at.
Potted Plants
Many of us have become plant parents during quarantine, but did you know that potted plants are a breeding ground for growth? When you overwater your plants and the water sits where the sun doesn't shine, microbial growth can form.
Your Appliances
Your washing machine and dishwasher are susceptible to mold growth due to leftover moisture. You should check your appliances monthly for any new growth. This includes under any rubber seals, and behind the units as well.
Your Toothbrush Holder
While we replace our toothbrush every couple of months, your toothbrush holder is often neglected. Water that drips down your toothbrush along with the moisture from your shower and the germs from your mouth makes it a perfect location for mold growth. Make sure to wash your toothbrush holder with soap and water every few months (or more)!
Outdoor Rugs and Floormats
Underneath floor mats it is dark, and constantly wet from rain, mud, and tracking dirt onto the mat. You should consider hosing down your outdoor mats every so often and allowing them to completely dry to avoid any mold buildup. Any buildup can be tracked into your home and quickly spread.
Call us for any suspected growth, and we will walk you through the remediation process!