When It Rains, It Pours...
1/14/2021 (Permalink)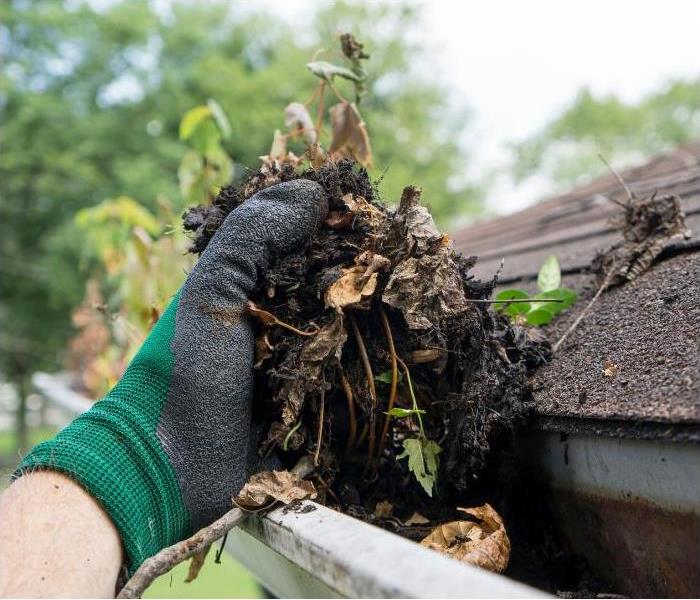 When most people think about water damage they think of record-breaking floods, washer machines, and pipes busting in their homes. What they don't think of is ONE inch of rain. Yes, I said it correctly ONE INCH. One inch of rainfall doesn't sound like it can do much harm, but when one inch of rain falls on a roof without gutters it allows nearly 2000 gallons of water to soak into the ground around your home's foundation. Gutters are the key to help protect your home against water damage. Gutters collect the rain rolling down your roof and divert it away from your home, and prevent flooding from happening. Another reason gutters benefit your home is by protecting your soil from eroding. When you have faulty gutters it causes the water to wash away the soil and leave the foundation of your home vulnerable and unprotected.
Things to Keep a Close Eye On:
Debris Build Up: This can lead to pools of water forming on your roof and eventually leaking through your ceiling and into your home. Use a pressure washer or leaf blower to clean them out quarterly
Storm Damage: After a rain, wind, or hail storm it is important to inspect your gutters for cracks or breaks. If damage has been caused, you can fill the holes with gutter caulk.
Old Gutters: Older gutters are more susceptible to damage or contain open seams. Make quarterly routine checks for repairs.
For any water damage repairs needed, call the professionals at SERVPRO of New Orleans Uptown & Mid-City!