Act Fast When Water Damage Strikes!
1/13/2021 (Permalink)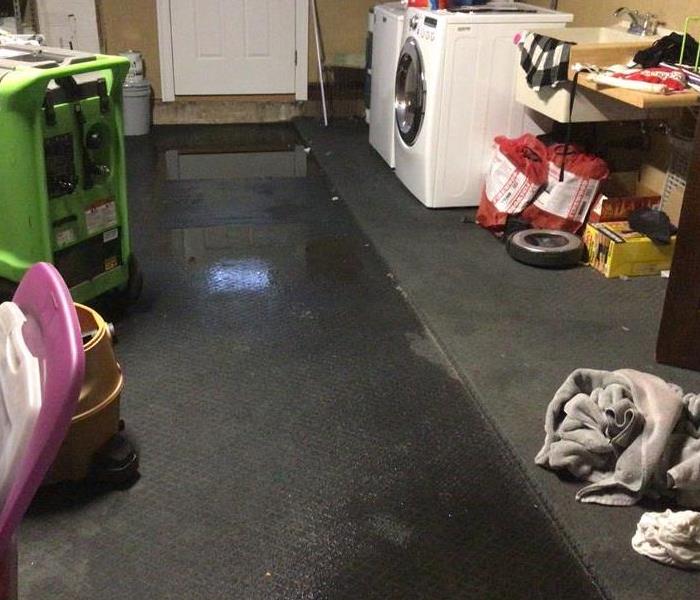 Water Damage is extremely serious and needs to be addressed immediately in your New Orleans home. Within minutes, water can spread through your property and saturate everything. This includes walls, floors, upholstery, books, documents, and pictures.
Within 1 to 24 hours your drywall will begin to swell and break down, a musty odor will appear, and metal surfaces will tarnish. Between 48 hours to 1 week, mold will grow and spread, the paint will blister, metal will corrode, and doors will begin to warp. After one week the damage will be so serious that the cost and time to restore your home will be astronomical, and the structural safety of the home will pose risks to those who live there.
Because water damage is not uncommon in the New Orleans Uptown & Mid-City area it is important to familiarize yourself with the below steps on how to mitigate water damage in your home.
Turn off the electricity to prevent electrical problems.
Address the source of the water and stop it from flooding your home.
Remove standing water with specialized pumps or vacuums, but you can also do this manually.
Dry out the remaining water with fans and dehumidifiers to speed the drying process.
Sanitize affected items based on what type of water it came into contact with.
Restore items that can be salvaged and replace damaged items to prevent contamination and mold growth.
If the damage is too large for you to handle on your own, know that your local SERVPRO® of New Orleans Uptown & Mid-City is available 24/7 to restore your home, personal belongings, and give you back your peace of mind.