Why SERVPRO of New Orleans Uptown & Mid-City Should Clean Your Carpets
1/5/2021 (Permalink)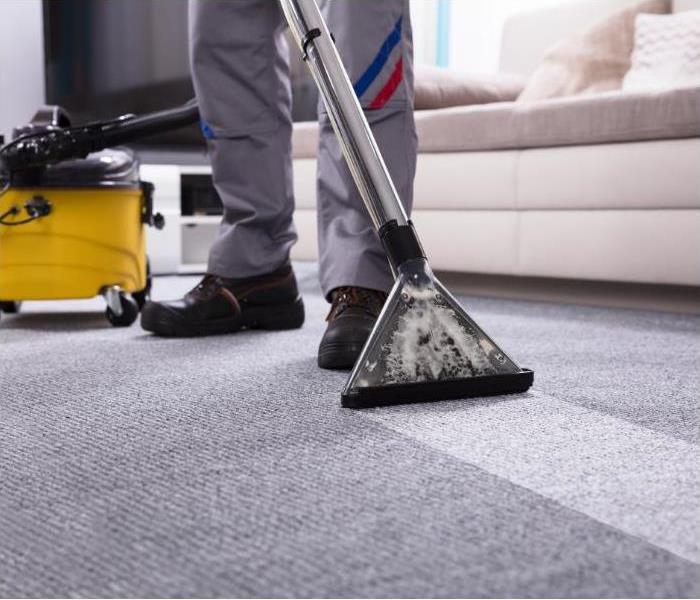 Carpet is a type of flooring that is extremely hard to keep clean and once it is dirty it is even harder to bring back to its original condition. That is why we, SERVPRO of New Orleans Uptown & Mid-City is here to help. We offer many types of carpet cleaning. Some benefits to using SERVPRO of New Orleans Uptown & Mid-City for your carpet cleaning include:
Odor Control If you have pets or children, chances are there is a larger amount of dirt and debris on the floor that can cause odor. Accidents happen and spot cleaning sometimes is not enough. Carpet tends to trap odors and sometimes homeowners can become nose blind to them. Here are SERVPRO, we can remove the toughest stains and odors from your carpet.
Health Benefits Carpets trap dust particles, bacteria, and allergens found in the home, which have been linked to nose, sinus, and breathing problems such as asthma. If these contaminants are not removed from the carpet, they can potentially cause health issues for you or your family. Vacuuming alone cannot eliminate such contaminants. They can only be removed through professional-grade products used to clean and sanitize your home, which SERVPRO of New Orleans Uptown & Mid-City has!
Prevention Professional carpet cleaning can help prevent not only the build-up of dirt and debris but the longevity of your carpet. It clears out infestations of dust mites. Dust mites may cause asthma and allergy exacerbations, and professionals have the products essential to eliminate such infestations. Also, carpets easily develop mold, especially in areas with high humidity levels. When moisture, such as rain is being tracked in the house, it gets driven into the carpet fibers and can cause mold to grow. Routine professional carpet cleaning can help prevent the growth of mold in your carpet.
Call us today to schedule a carpet cleaning! (504) 468-3047