Combating Flood Damage in Your NOLA Home
11/2/2020 (Permalink)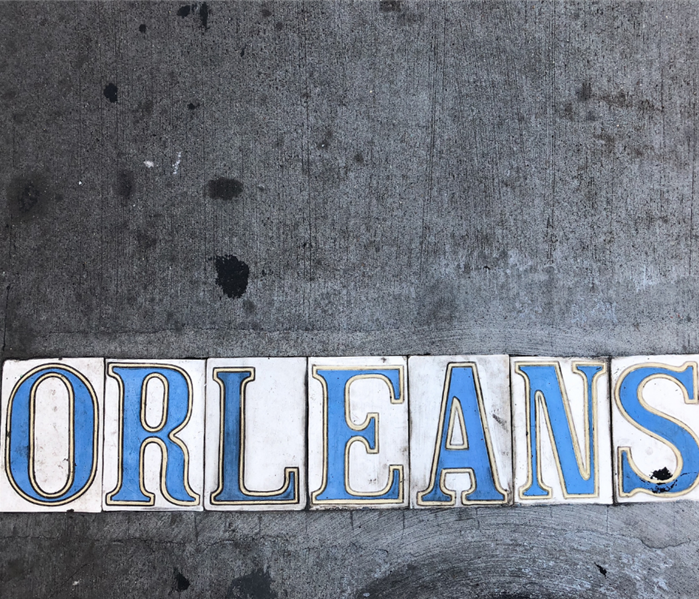 Many people do not stop to consider how prepared their home actually is for an event like flooding until it is too late to change the course of what is to come. With the way severe weather can appear quickly and affect a broad area throughout the region, this is a consideration that many New Orleans homeowners should make before their home falls victim to a natural disaster like flooding.

In many cases, flood damages to your NOLA home can at least get softened by precautionary measures and regular inspections of areas like your foundation. These areas are typically the line of defense against flooding outside of your home, and what can allow that same water inside when these defenses fail. Unfortunately, many people do not consider the structural integrity of their foundation and blockwork until water is pouring into the lower level of their home.

Fortunately, SERVPRO is always available to help you through traumatic experiences like this and works quickly to help prevent significant damages to your home that could require remodeling or reconstruction. From the moment that our experienced technicians arrive at your home, even in the midst of the flooding, we can begin our work in restoring the present damage and helping to prevent things from getting any worse. Minor repairs to your foundation can get achieved through the application of hydraulic cement, which can prevent more water from penetrating these vulnerable areas of your foundation's blockwork.

Extraction and drying are both vital components of the restoration process. Removing the water from the area utilizes pumps and wet-vacs, but it ultimately gets completed with the use of air movers and dehumidifiers. Once all of the moisture gets removed from the affected area, our experienced professionals can assess if specific portions of material are too severely damaged to get restored. This discovery requires the replacement of these materials before restoration can successfully get accomplished.

Flood damage can present itself differently from house to house, but undoubtedly needs the professional expertise of SERVPRO of New Orleans Uptown & Mid-City to get successfully restored. If your home has gotten affected by flood damages, give us a call today at (504) 468-3047.