If The Levee Breaks You Need The Team At SERVPRO To Help Save Your New Orleans Department Store!
10/28/2020 (Permalink)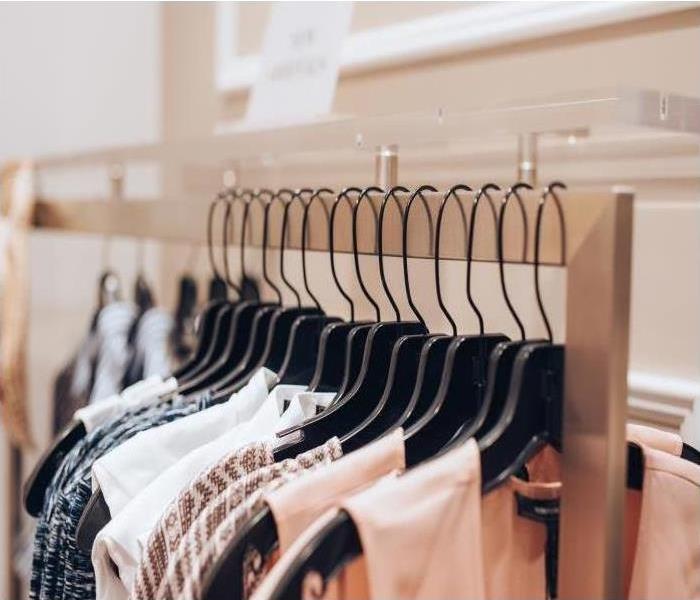 One of the most severe situations that New Orleans residents can face is the sheer force of hurricanes and their destructive nature on the structures and communities throughout our service area. As our residents saw with Hurricane Katrina, these same destructive forces can cause devastation to multiple properties simultaneously when the force and power of the storm break through levees. These levee breaks can quickly affect miles of properties, including your department store near the French Quarter.
With levee breaks, so many properties get affected all at once by storm and flood damages in New Orleans. Your department store has a substantial investment at risk by the rising and rushing waters, and you need a crew that can arrive quickly to help you protect this investment. Our SERVPRO Contents Department has the experience to remove at-risk items from flooded or flooding properties to protect them until it is safe to return them after restoration completes.

Often with substantial catastrophes like what our area saw with Katrina and the breaking of levees, there is no stopping the water flooding the area from infiltrating your business and affecting construction materials and the remaining contents. Most often, business owners must wait until the water settles enough for extraction and drying efforts to be effective. Our SERVPRO professionals can work quickly at this time with truck-mounted extraction pumps, offering a powerful 300 psi removal.

Our franchise offers comprehensive restoration services in the event of flooding throughout our area. With so much of the city and its surrounding communities well below sea level, many properties ultimately get affected by levee breaks. Our licensed contracting division can help with the demolition of unsalvageable construction and efficient rebuilding services to return your building to its former condition.

While you cannot always expect levees to break and flood the city, knowing what to do and whom to call in such a disaster is critical to protecting the investment you have made in your store. Give our SERVPRO of New Orleans Uptown & Mid-City rapid response team a call anytime disaster strikes at 504.468.3047
Click here for more about New Orleans.