COVID-19 Proofing your NOLA Business
10/1/2020 (Permalink)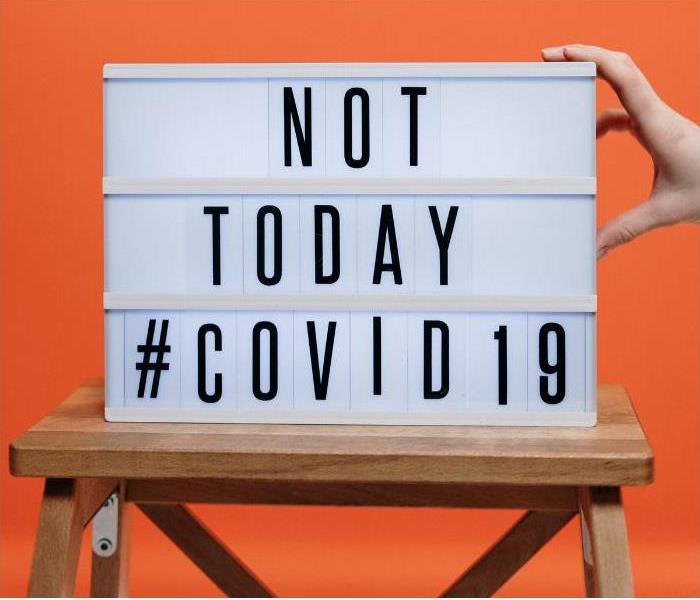 Not every business gets the luxury of working from home during the COVID-19 Pandemic, especially if your business thrives on customers. Routine cleaning of your business is essential to limiting guests, and employees to exposure. Follow these tips to sanitize your space!
Start by educating workers, and developing policies for worker protection. This can include enforcing masks, and having a policy if workers start to feel ill. When cleaning your establishment, wear disposable gloves and start with plain soap and water and then use a disinfectant. Soap and water will reduce the number of germs and following with disinfectant will kill germs. Make sure to focus on high touch surfaces. These include but are not limited to:
Tables
Doorknobs
Light switches
Countertops
Handles
Desks
Phones
Keyboards
Toilets
Faucets
Sinks
If an employee or customer has tested positive for COVID-19 it is best to let the professionals take care of the sanitizing. SERVPRO® of New Orleans Uptown & Mid-City offers a defensive pathogen cleaning program, that goes way beyond standard janitorial cleaning practices. We will tailor the program based on the need of your facility and use an EPA- Approved Hospital-Grade solution to decontaminate. Once completed you can be sure your business is Certified: SERVPRO® Cleaned. You will get a Certified: SERVPRO® Cleaned shield to place in your front window to let employees and customers know your business is committed to keeping everyone safe and comfortable.
If you are interested in our commercial cleaning services or want to learn more about our CDC complement Certified: SERVPRO® Cleaned program, contact us!