How to Check for Water Damage Around Your Home | SERVPRO® of New Orleans Uptown & Mid-City
9/23/2020 (Permalink)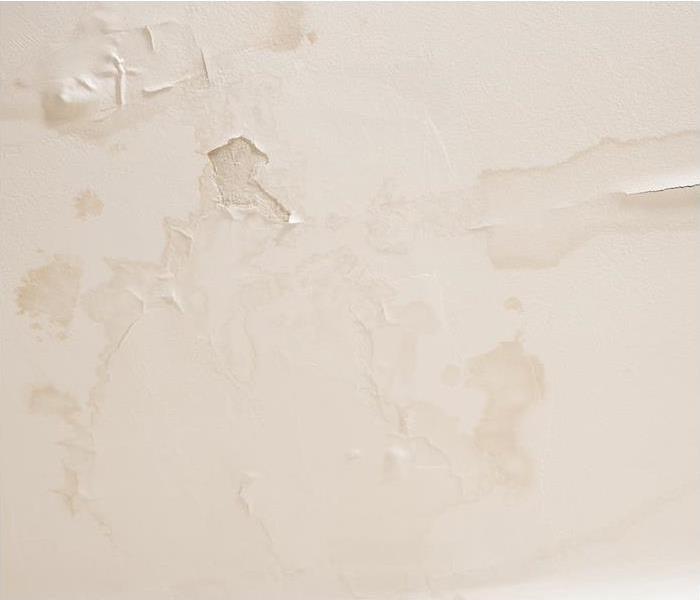 Do you have any water damage to your home? Contact SERVPRO of New Orleans Uptown & Mid-City, we are your local water restoration experts.
The issues that can arise for homeowners can range from mild to serious, but often people underestimate where water damage can lie on the spectrum. While the cosmetic issues from water damage are generally on the mild side, the structural issues it can cause are quite serious, and are the reason that water damage should always be treated quickly.
Checking for water damage throughout the home is a fairly simple DIY maintenance task that can save you tremendously in the long run. You can reduce your overall insurance claim by catching issues early and having a professional restoration team come in quickly.
Make Water Damage Checks Part of Your Home Maintenance
Inspect your walls and ceilings. It is easy for moisture to hang out unnoticed behind drywall, but if you look carefully, you can often find signs of issues on your walls and ceilings. Small spots, bubbles in the paint or areas that are soft to the touch are all indicators that water might be lurking somewhere beneath the surface..
Don't forget to look down. If water damage is present, it can gradually work its way down and get into the floor of your home, soaking into the subfloor and causing problems. If you notice any soft spots or buckling of your floor, it might be a sign that the subfloor has become saturated with moisture.
Inspect your roof. Often, water damage arises from issues with the roof—but many roof problems can be caught early on with a bit of know-how. Check regularly for missing or loose shingles from the ground with a pair of binoculars to catch any potential problems. It is also wise to go out when it is raining to be certain your gutters are adequately draining water away from the foundation, too.
Pay close attention to the basement. Basements often get the reputation for being generally damp and musty places, but it does not need to be this way. Untreated water in your basement can give rise to structural issues and harmful mold growth, so if you notice signs of flooding, it is best to have a professional check it out.
If you have water damage anywhere in your home, we are here to help. You can contact us at any hour to learn more about our services or to report damages. Get in touch today to speak with a water damage restoration expert.