A Few Grill Fire Safety Tips That Go a Long Way | SERVPRO® of New Orleans Uptown & Mid-City
8/24/2020 (Permalink)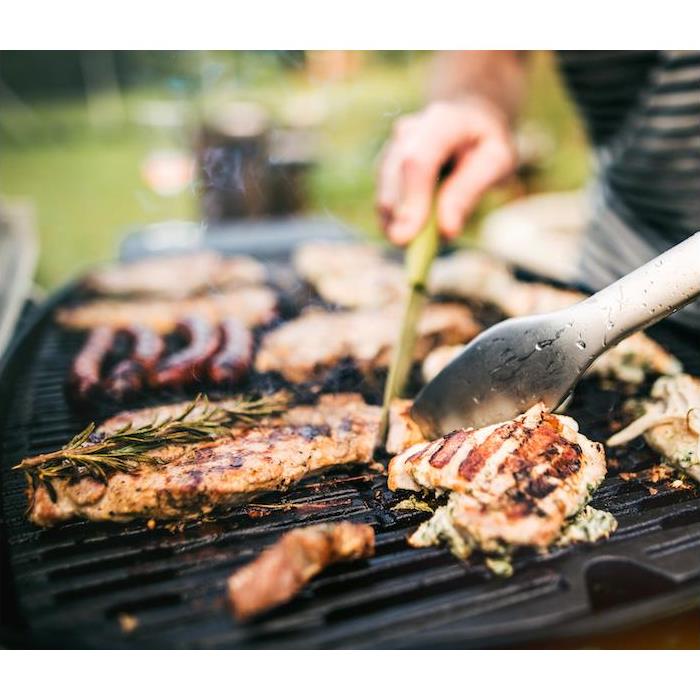 You truly can't beat a meal that has been cooked on your grill on a summer evening. Cooking outside is a great way to take advantage of your outdoor space and keep the kitchen clean, but as with anything involving an open flame, using caution is key to keeping the activity fun and safe.
Grill fires occur the most in the summer months, but by simply being careful, you can significantly reduce the chances of having one occur.
Reports from the U.S. Fire Administration have found that over 5,000 grill fires happen yearly, making them a more common occurrence than many realize. Remembering fire safety basics when you fire up the grill can go a long way in keeping a disaster from occurring.
Fire Safety Basics for Firing Up the Grill
Create a safe zone around your grill. You are probably used to seeing grills placed on decks up against homes, but this is actually not the recommended solution. A three-foot buffer is the advised amount to have around your grill. This way, if a flare-up occurs, fire is less likely to spread to your deck, railing, or home and cause further damage.
Clean your grill grates often. When grease and food particles get stuck on your grates, you may find the temperature of your grill becomes less consistent—and that you have an increased chance of a fire on your hands. These particles can ignite if the temperature gets too high, but using a scraper tool to clean your grates after each use can prevent this.
Never leave the grill unattended. As with any open flame, grills should never be left unattended, even if the lid is closed. If a flare-up occurs, you can quickly douse it with a fire extinguisher before it becomes an emergency scenario if you are nearby. That is why it is never advised to leave your grill unattended, even for just a moment.
Inspect the grill regularly. Every time you use your grill, do a simple visual inspection to ensure everything appears to be in good shape. With propane-powered grills, there is always a potential that a gas leak could develop, which can be disastrous if an open flame is introduced. Doing your due diligence to check these things is a smart way to be fire safe.
If you have a grill fire that does damage to your home, we are here to help. You can call us any time, day or night, to have a quick response from our restoration experts.