Factors to Consider When Deciding on a Storm Restoration Company | SERVPRO® of New Orleans Uptown & Mid-City
8/11/2020 (Permalink)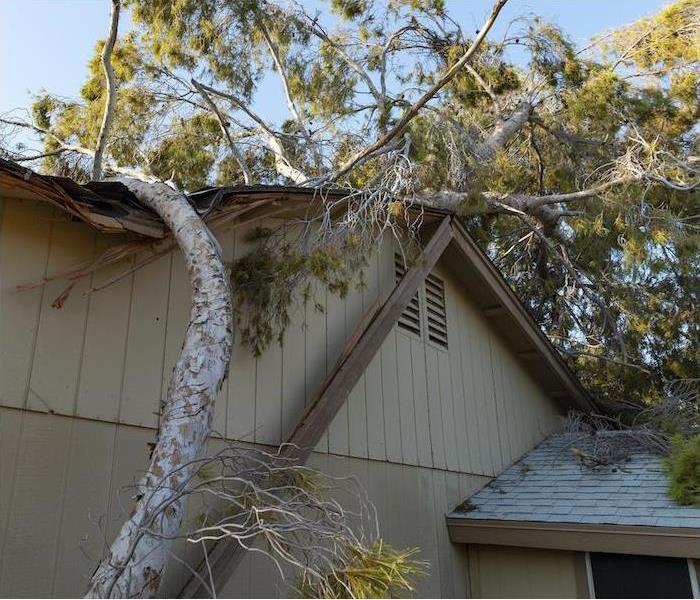 Choosing the right restoration company is crucial to returning to normal. Call SERVPRO of New Orleans Uptown & Mid-City to set up an appointment.
Storms that move through the area can be frightening due to lightning and high winds, but if they cause damage, the aftermath can be absolutely devastating. Storm damage continues to increase every year, and with storm season in full swing, it is best to know what to do if you have damage to your home or office.
As with any service, choosing the right service provider for storm restoration is so important. Not only is the company you trust in charge of handling your property, but they are also doing it in what is likely a stressful time—meaning doing your due diligence to choose someone you can count on is definitely worth your time.
Choosing the Right Service Provider for Storm Restoration
Consider what their past work says. Doing your research is always important when you are investing in your home or commercial space, especially when it comes to restoration. The rate of scams after a storm tends to be high, as companies move in and try to take advantage of those who are vulnerable. That is why we are so proud of our reputation as leaders in the community and in the restoration industry on a national level, so you can count on us for incredible service.
Determine what their plan is for high demand periods. Storms are unique in the restoration world due to the fact that they cause large areas to sustain damage in such a short amount of time. For companies without ample resources, it can be overwhelming, but for us, we are equipped to handle disasters of any size thanks to our national SERVPRO® partnerships we can call upon for backup.
Consider how they handle after-hours emergencies. A quick response is not just something that is a "nice to have"—when it comes to storm damage, it is essential to making sure further damages are not allowed to occur. Make sure your company has something like our 24-hour emergency line in place. No matter when you call us, we will begin dispatching a response team right away to handle your damage as quickly as possible.
When you have damage from a storm to your home or commercial building, you can always depend on us to handle it. Contact us at any hour to see our exceptional service in action.