Call SERVPRO® of New Orleans Uptown & Mid-City Immediately After A Water Loss
1/8/2020 (Permalink)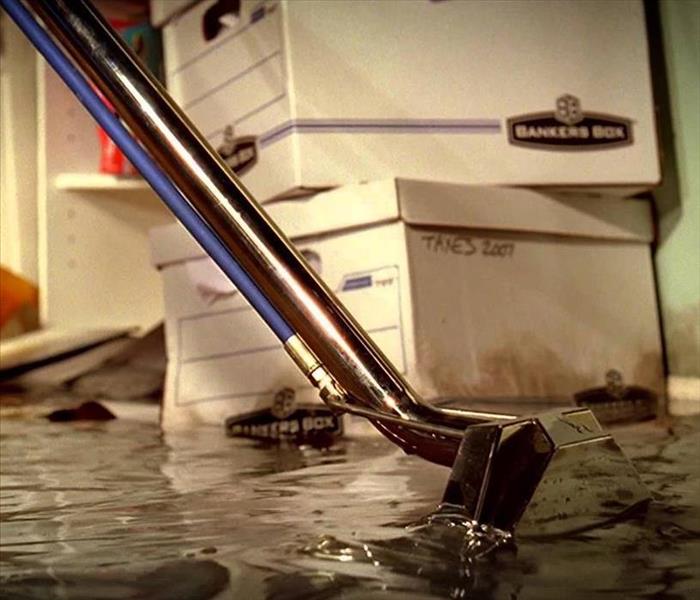 Call SERVPRO® of New Orleans Uptown & Mid-City for any help you may need. Our service line is always available day or night! 504-468-3047
Water Damage in New Orleans Homes and Apartments Means Higher Humidity Levels
When a broken pipe happens inside your home, water coming out in a steady stream floods the area rapidly. Lost water like this can evaporate fast enough to cause other problems inside your home in New Orleans. High amounts of water vapor can lead to a range of issues, from microbial infestations to loosened wall coverings.
We help property owners stabilize their home's humidity levels, which can prevent water damage in New Orleans from developing. We use thermal imaging equipment to locate water leaks, trapped water, and areas with higher-than-normal amounts of moisture content. Our drying equipment includes pumps of different sizes, air movers, desiccant machines, and dehumidifiers. Air scrubbers also play a role in making your home secure again, "Like it never even happened."
Water damage that occurs after water loss events can happen anywhere inside the house. Water does not stay confined to only the area where the pipe broke. This is why we use thermal imaging equipment in looking for damaged areas that might remain undetected otherwise. Peeling paint on ceilings is more evident than mold hidden inside wall spaces and under cabinet bottoms. However, both need mitigation and cleanup work to keep your home healthy.
When homeowners call us immediately after an incident, we can extract the water and completely prevent water damage from spreading to other areas of the home. This process may seem highly intensive, but we must ensure that we extract the water as it spreads. Water travels to drier locations steadily, but extraction efforts can significantly slow this down.
Extracting water is only part of the work, and we set up the other machinery to ensure that water cannot settle in any location. Trapping it as either a liquid or as vapor in the air re-establishes dry conditions again. When a slow leak and not a broken pipe with sudden water loss caused the problem, we use similar methods. Either way, we restore dry conditions that protect your home from the effects of water damage.
SERVPRO® of New Orleans Uptown & Mid-City performs both preventative work against water damage and mitigation where current damage exists. Contact us for more information by calling (504) 468-3047.