Water Damage Strikes Fast, But So Do We!
1/8/2020 (Permalink)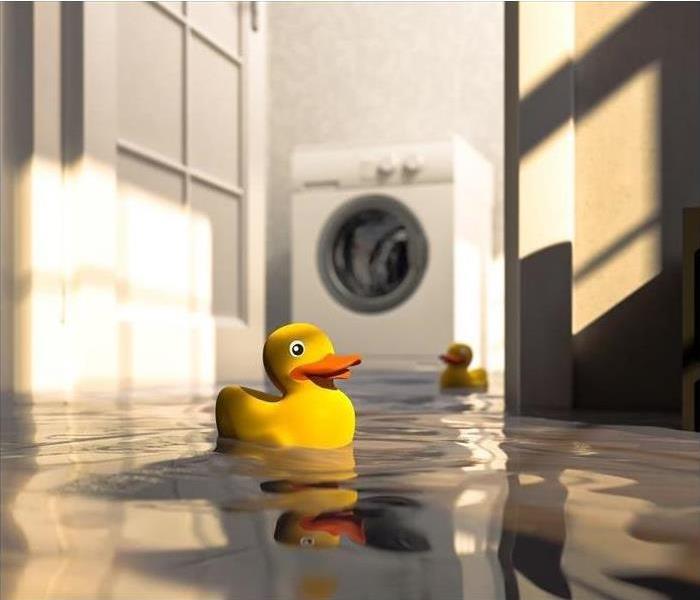 SERVPRO® of New Orleans Uptown & Mid-City makes removing standing water first priority when beginning the water damage restoration process.
SERVPRO® of New Orleans Uptown & Mid-City Suggests to Contact Us Immediately Upon Discovering a Water Leak for Fast Mitigation
Sometimes water emergencies are splashy affairs, with dramatic breaks in water mains or flooding from appliances in your home. More frequently seemingly minor leaks or loose connections in plumbing slowly create severe water damage scenarios. The skilled water damage technicians on our crews know how to mitigate the loss no matter what the cause.
When plumbing fails in a residence, the resulting water damage can be a build up of days, weeks, or years of obscured drips or seepage. The compromised pipes and fixtures and the resultant damage may remain hidden for a time, but eventually, the harm done makes itself known. Drywall crumbles, flooring warps or buckles, and microbial growth can become evident. Our highly-qualified water damage restoration experts employ effective strategies mastered in IICRC courses to reverse and resolve the problems.

Assessment of the damage is the first task undertaken. Water can take unexpected paths, and SERVPRO® of New Orleans Uptown and Mid-City crews investigate the evidence observable thoroughly so that we address all the aspects of the incursions. If necessary, we remove sections of drywall or pull off the kick plates beneath cabinets to expose the damage. Our employees employ moisture meters and infrared scanning devices to scope out the area, including locating hidden caches of water that collected between walls, under floors, and above ceilings.

We operate powerful wet vacuums to extract the water puddled or soaked into porous furnishings like carpeting or upholstery. Then we use the moisture baselines measure by electronic meters to determine drying goals aimed at reducing moisture to normal levels in structural components and fixtures. SERVPRO® of New Orleans Uptown and Mid-City crew members position air movers and dehumidifiers to achieve the drying goals, adding heat to create the balance needed to move moisture out of saturated items.

Throughout the water damage mitigation process SERVPRO® of New Orleans Uptown and Mid-City technicians are on the lookout for secondary issues such as microbial growth. Water intrusions that exist more than 24 to 48 hours provide mold spores the fuel needed to grow and multiply into full-blown colonies, often hidden with the slow leaks.

Of course, we also arrange for repair or replacement of the plumbing fittings that were the source of the water damage. SERVPRO® of New Orleans Uptown and Mid-City recommends inspection of pipes on a regular basis to ensure no further water damage in your home.

SERVPRO® of New Orleans Uptown and Mid-City offers full-service water damage mitigation, including water removal and structural drying. Call us at: (504)-496-0193 as soon as the water incursion is noted for an experienced production team member to conduct an assessment.