Count On SERVPRO® of New Orleans Uptown & Mid-City If Your Home Gets Caught In A Flood
1/3/2020 (Permalink)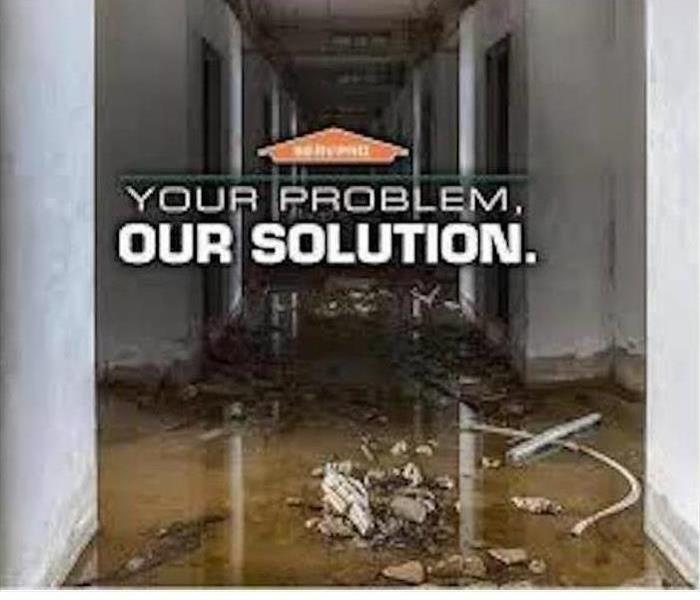 If you are dealing with water intrusion in your home, contact SERVPRO® of New Orleans Uptown & Mid-City 504-468-3047
Put Your Mind At Ease and Call The Professionals at SERVPRO® of New Orleans Uptown & Mid-City
New Orleans floods, a lot. It is almost a normal part of our lives here, so cleaning up from water in our homes is a regular occurrence for residents and restoration services.

Performing a water cleanup in New Orleans takes much than just a large Water-Vac and a push broom, however. SERVPRO® teams have to identify the category of water that floods a home to determine the cleaning method and what precautions they need to take to keep our technicians and the homeowner safe.

Category One is Clean Water. It does not contain waste products. Burst pipes, leaking faucets, and some failing appliances are the usual sources of clean water. Natural disasters can damage roofs and expose homes to rain and snow. This category presents minimal health risks during removal and requires no special requirements for cleanup. If the water flowed over the soil before entering the home, however, it is not considered clean water. As a caveat, if rainwater intruding through the attic soaks through insulation and items, it is not clean water.

Category Two is Gray Water. It is water that was used but does not contain human waste. This category includes water from an overflowing washer that drops detergent-filled water on the floor. An overflowing toilet with no solid waste also is included in this category. Gray water is not a vector for spreading disease, but people can become sick by touching it, drinking it, or walking through it without protective footwear. Carpet soaked in gray water needs thorough cleaning for restoration and furniture needs to be sprayed or wiped down with an anti-bacterial cleaner.

Category Three is Black Water. This unsanitary water often contains human waste and presents a health threat to anyone who comes in contact with it. SERVPRO® technicians wear protective gear while removing it from each home. Before starting removal, our teams also spray the surfaces with anti-bacterial and anti-fungal cleaners to reduce the risk. They treat all floodwater as black water since it is impossible to know what it traveled through before it entered a home. Team leaders dispose of carpets soaked in Black Water and only recommend attempting to clean high-value rugs since technicians can lift them from the floor and soaked them in a biocide solution that kills all living organisms.
If you have any concerns or experience water damage yourself call us at 504-468-3047