Equipment Spotlight: Using Air Scrubbers to Restore the Indoor Air Quality of Homes and Businesses in New Orleans
6/9/2021 (Permalink)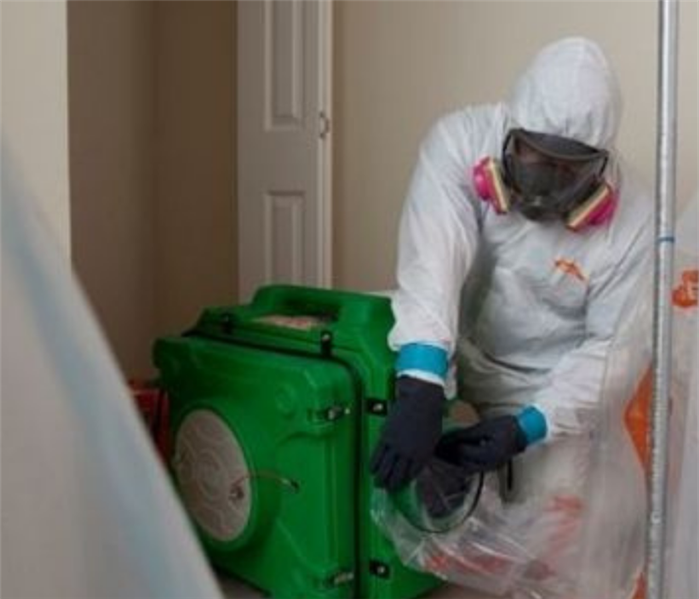 What sets SERVPRO of New Orleans Uptown & Mid-City apart from the rest of the diaster migration companies is our equipment. We strive to offer the best service to our customers through our equipment. Today's equipment spotlight is our air scrubbers. The air scrubber is very industry-specific and today we will teach you about what we use it for.
Whether your home or business is dealing with a loss of water, fire, sewage, or mold damages, there are contaminants left behind in the air. While our team of professionals is working to remove and restore the damage on material pieces of a home or business that you can see with your eyes, we can not forget about restoring the air as well. Consequently, we will place an air scrubber. This piece of equipment works by passing the air inside a room through three filters to remove contaminants and small particles.
By doing this any sort of movement or disturbance can kick up particles into the air. We use these air scrubbers to make sure that as we are cleaning the surfaces, the air isn't retaining any particulates that could leave behind germs or odors.
Overall, an air scrubber assists in the restoration process and provides a cleaner, healthier environment in an area affected by a disaster. If you suspect you have mold or are suffering a fire or water loss call the local pros at (504) 468-3047. We are open 24/7 365 for the convenience of our customers.